Outdoors on the West Fork at Nature Nooks Retreat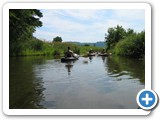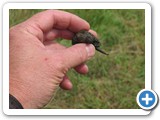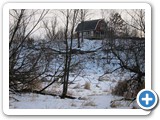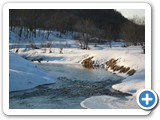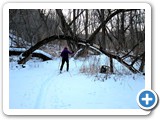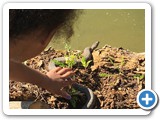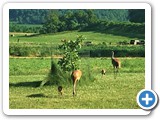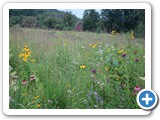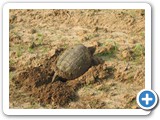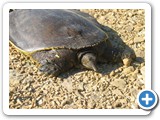 lightbox photo gallery скачатьby VisualLightBox.com v6.1
Stone artifacts found on the grounds of Nature Nooks Retreat show the area has been seasonally occupied for 12,000 years. Local wildlife specialists tell us this is perhaps the single most bio-diverse property they have ever walked.
Enjoy modestly maintained walking/skiing trails along the meandering mile of the Kickapoo West Fork that runs through the 87 acre property.
There are also softwood bottom lands and hardwood forests with ridge-top views all connected by the trails.
Explore several gurgling springs, ponds FULL of life, cattail and sedge marshes, and acres of restored prairie, accessible from the trails.
Birders will find a rich variety of habitats and species.
Help us expand our list of 275 plant and animal species.
Wade and splash in the river, but bring protection for your feet as the bottom is rocky in places.
Kayak or tube the friendly white water, pools and fishing holes of the river. (Kayaks and tubes are available at no charge.)
Fish for brown trout and brookies, catch-and-release only by rental agreement, using barbless hooks, wet hands, and no fish out of the water. A Wisconsin fishing license is required.
Cyclists can enjoy a relaxing ride up and down the West Fork valley on County Rd. S, right from NNR, or challenge the ridges. See Blue Dog link, below.
Food
Driftless Café - don't miss this James Beard nominated gem
Historic Fortney Hotel - nice lounge, great story
Rockton Bar, between La Farge and Ontario on Hwy 131
Saturday Farmers Market, seasonal, downtown Viroqua
Out and About Locally
Amish Shops, or ask us about routes to take for non-Sunday sales at local Amish farmsteads
Chicago Fly Fishing (obviously not local, but for inspiration before you leave home)
Canoe rentals on the Kickapoo out of Ontario
Day Trips from NNR